Personal Shipping & Removals Worldwide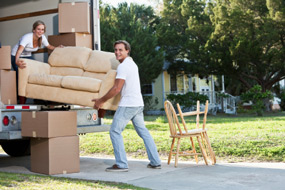 Brendan Daly Shipping has been providing removal and shipping services since 1985. We utilize the world's premier shipping lines and offer a reliable, efficient service at competitive prices. We can offer unbeatable weekly shipping services to the UK, Australia, New Zealand, Canada, South Africa, U.S.A. and many other destinations around the world. We specialise in personal, corporate, medical and engineering fields. If you are relocating abroad or want to send a shipping carton contact us today.
Let us find you a cost effective and speedy solution to moving your goods overseas whether it be a part load or a full container.  We can supply packing materials if required or if you prefer we can provide a full professional packing service for your personal shipping.
Once your consignment is shipped we will supply you with details of the destination agent who will look after you on arrival of your shipment.
Part Loads - Full Containers - Competitive Prices
Competitive Rates
No Obligation Quotes
Packing Materials Supplied
30 Years Experience
Full or Part Loads
Packing Services Available
Stress Free Uncomplicated Shipping Service
Planned & Scheduled Delivery Dates
Insurance Cover Available
Contact us for a no obligation quotation:
Brendan Daly Shipping
25 Priory Hall Office Centre
Stillorgan
Dublin 18

Tel: 087 2559070 & 01 2836077

Email: Bdalyshipping@gmail.com